ABOUT
THE BIRTH
- 発信する理由
2018年、私は創業104年の歴史のある父の会社を引き継ぎ、背負えない程の重圧と危機感でいっぱいでした。
海外生産の増加による売り上げ減少と共に仕入先への発注金額も減り、
我が社の匠達や下請け業者の高年齢化で技の継承が出来なくなってきていたからでした。
引き継いだ当初、数々のブランドのクリエイションには携わっていたものの、
本物の技術、素材を理解せず仕事をしていたことを反省し、
改めてスタッフや匠たちとの関係を一から築いていく事を念頭に置きながら営業をしていました。
ジェンダーレスに向かっている世の中ではあるものの自分が女性だということでやり難さも倍増した日々を過ごしていました。
時が経つにつれ、もっと自分達でアイデアを出し合ってモノ作りをしていきたいと考えるようになったと同時に、
仕事の環境は大丈夫なのか?工賃は妥当か?納期に無理は無いか?
利益に繋がっているのか?休日にはリラックス出来ているのか?
そして最後は喜んで仕事に取り組めているのか?と疑問が出てきました。
しかし大半は売上金額を増やす為に無理をしながら注文を受けていたのでした。
そこで"残業せざるを得ない納期設定はせず、正当な工賃と利益を得る"、"見る人が見れば分かる価値のある商品づくり"、
そして"皆で喜ぶ"という単純であるがとても難しい事をやらなければいけないという使命感からGAWAは誕生しました。
元々チベタンアクセサリーに興味があった為、少しずつですがチベットについて勉強するようになったところ、
チベット族には先祖代々から老若男女問わず受け継いでいるジュエリーがあることを知りました。
家宝であるのに普段から身につけている親しみのあるジュエリー。
この相反する用途にインスピレーションを得、チベット語で"喜び"という意味のGAWAと名付けたこのブランドは、
匠たちの技術の継承を考えながら最後には喜びに繋がるよう、現代風にアレンジした日本発信のブランドです。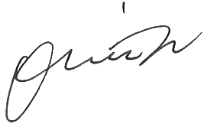 In 2018, I was given the opportunity to take over my father's company.
With a rich 104-year history, there was a large sense of pressure to preserve this legacy;
however, due to production being increasingly sourced from outside of Japan, the demand for our product had diminished.
Another contributing factor was that our craftsmen were aging and were without a next generation to pass the skills of their craft on to.

At the time of taking over the business, I was creatively involved with several brands, but I regret that I wasn't approaching my work with a genuine understanding of real techniques and materials, so I built relationships with staff and craftsmen from scratch and was doing business with this in mind. Although the world is heading more towards a genderless society, I still feel a profound sense of being a woman due to the difficulty of the process.

As time went by, I started to want to come up with ideas and make things by ourselves, but at the same time, I was cautious for multiple reasons. Would the work environment be okay? Would I be able to pay the craftsmen a proper wage? Would I be able to meet deadlines? Would I be able to make a profit from the business? Would I still have time to relax? Would I be happy with my job?

Unfortunately, most of the time, we were taking orders in a desperate attempt to increase our turnover.

GAWA was born on the sense of mission to create something that will please everyone even if it is not easy to accomplish.
To elaborate, "I will not set a delivery date that requires overtime work; I will make a fair wage and profit; I will create a high quality product that will please and be appreciated by everyone".

I was originally interested in Tibetan accessories, so when I started studying Tibet little by little, I learned that the Tibetans have jewelries that have been handed down from generation to generation from both men and women of all ages.
Family heirlooms that are often worn on a regular basis.
Inspired by these contradicting uses, I decided to name the label GAWA, which means "joy" in Tibetan. GAWA originates from Japan and has been arranged in a contemporary style so that it will lead to joy while considering the inheritance of craftsmanship.
INHERITANCE
- 次世代にも受け継ぎたい
GAWAにとって大きなテーマのひとつは、日本の技を継承すること。
チベット族には老若男女を問わず、先祖代々ジュエリーを受け継ぐ習慣があるという。
異国から持ち込まれた装飾品は家宝でもあり、同時に日常的に身につけるものでもある。
「良いものは良い」。だからこそGAWAは、つねに次世代へと受け継がれる
良い商品が生まれるよう、環境づくりにも力を入れる。
One of the main elements of GAWA is respecting and passing on Japanese skills.
The Tibetan people, young and old, have a tradition of passing down jewellery from generation to generation.
The ornaments brought from various cultures and parts of the world become family heirlooms, but at the same time they are worn on a daily basis. "What's good is good".
This is why GAWA strives to create an environment where good products are always passed on to the next generation.
CRAFTMANSHIP
- 匠の技の結集
異なる素材の組み合わせには、言うまでもなく、異なる技の組み合わせが必要になる。
つまり、それぞれの道を極めた職人が何人もいなければならない。さらに、膨大な時間も要とする。
だが、GAWAではあえてその複雑かつ非効率な工程を選択する。
匠たちが織り成す、技と技のコラボレーション。そこからしか生まれない唯一無二のアクセサリー。
それが、GAWAである。
The combination of different materials requires a combination of various dexterity.
Hence there must be a specific craftsmen who are experts in their respective fields.
While time consuming attention to detail cannot be sacrificed. GAWA chooses to use this complex and inefficient process.
It is a collaboration of skills and techniques, woven by master craftsmen.
This is the only way to create unique accessories that GAWA will become well respected for.
MATERIAL / TRUE VALUE
- マインドフルな素材の組み合わせ
高級な素材に特化したからといって、変わった加工を施したからといって、
それが本当の価値を生み出すとは限らない。
素材を吟味し、それぞれに宿る背景を知り、マインドフルな素材同士を組み合わせる。
匠による加工は、その上ではじめて生きてくる。繊細な感性の積み重ね。
そしてその先にある、新しい形。そこに、GAWAが信じる本当の価値がある。
It's not always about specialising in premium materials or unorthodox or unique treatments that add real value to a product.
It is a matter of examining the materials, understanding the background and combining both of these elements in a meaningful manner.
It is only then that the work of a master craftsman comes into its own.
The accumulation of delicate sensibilities and beyond that creates a new form.
This is where the true value of GAWA is immersed.